DETOX YOUR SKIN@HOME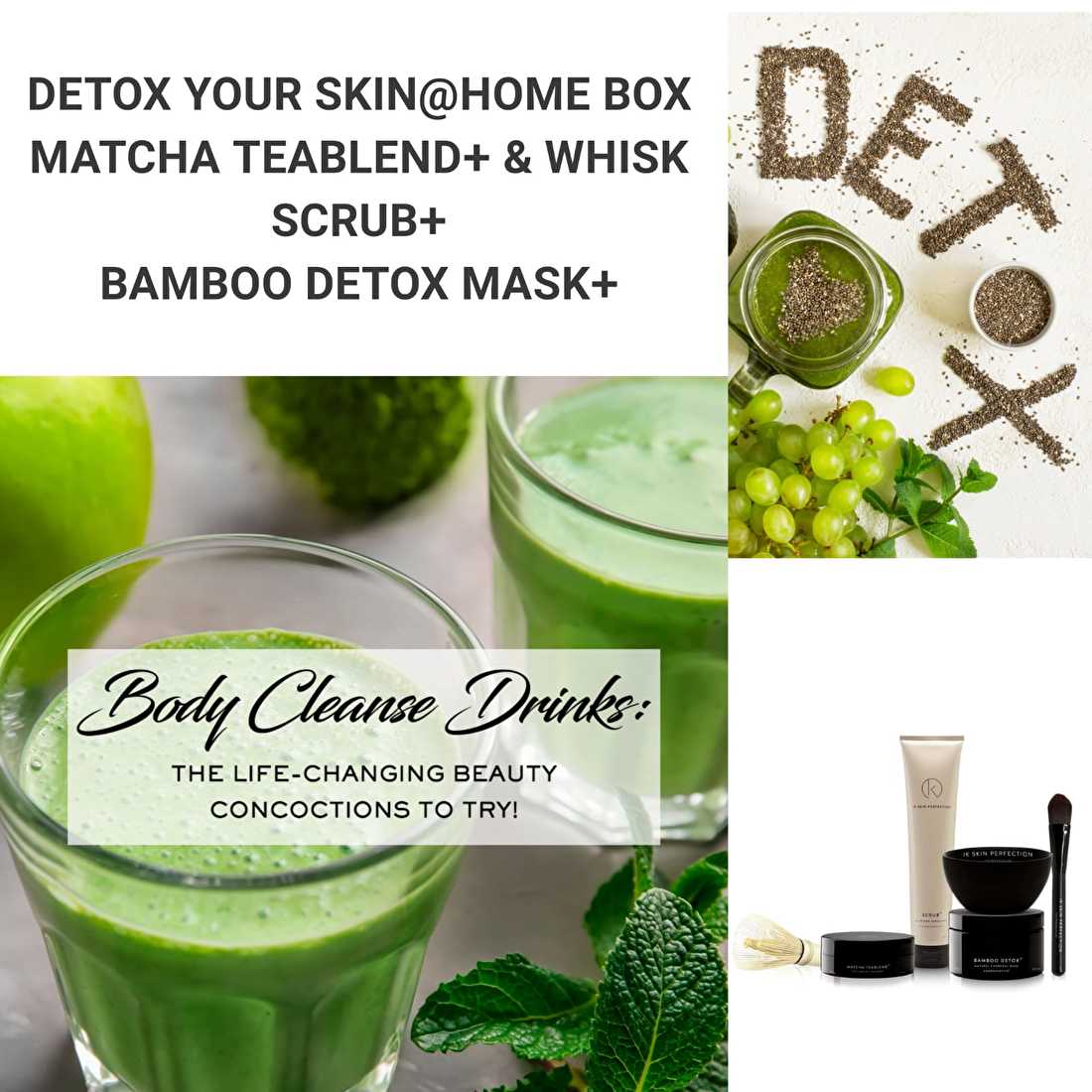 Now that we're all inside home way too much
our energy level decreases by the day without any real fun challenges...
It is time that we gathered together and now make sure we look radiant and fit again when everything can be opened again...
After breakfast, start right away with 1 or 2 cups of MATCHA TEABLEND + that you prepare with the accompanying Matcha Whisk

A SUPERGOOD full of antioxidants that detox / cleanse your skin and body inside and out
Your skin will glow again and you will immediately receive an energy boost
2x a week as a kind of 'maintenance' or Every other day as a cure:
The SCRUB+
An exclusive cream peeling that gently and safely removes dead skin cells.
Stimulates new cell growth and the production of collagen and elastin.
Resulting a radiant, clean and even skin, even for the most sensitive skin.
And our bestseller of everything
BAMBOO DETOX MASK+
This mask stimulates cell renewal and helps refine pores.
Dull, tired skin gets an intense energy boost and a fresh and healthy appearance.
Special Detox price for this complete set
In stead of €124,00
€99,95